Toyota Tacoma Accessories
Skid plate:
The aluminum skid plate is not only stylish, but functional as it helps to protect the underbody by guiding rocks and debris away.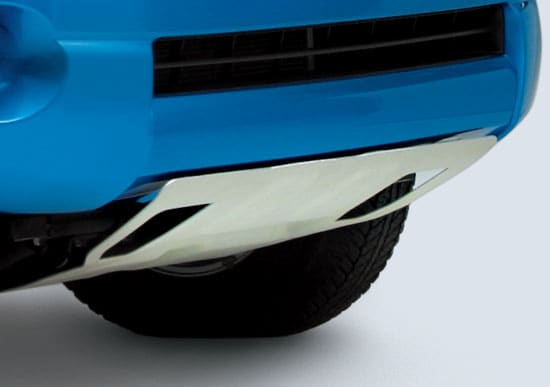 Running boards:
Go that extra step. Not only do running boards assist in entering a vehicle, they also help protect the lower body from road debris. Constructed with high quality material, they feature a wide-step surface with plastic step pad. The custom engineering ensures a perfect fit and easy installation.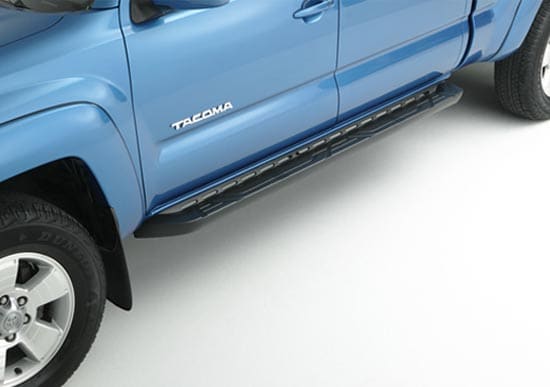 Roof rack :
Carry more on your roof. Ideal for carrying skis and bikes, this custom-fit rack has a quality, integrated look and offers cargo-carrying capability without sacrificing interior space. Equipped with front and rear sliding crossboards with adjustable tie-down eyes, the racks are compatible with Genuine Toyota Lockable Bike/Ski Rack Attachment. A wide range of shapes and sizes can be securely fastened with minimal chance of shifting. (Loading capacity 45 kg)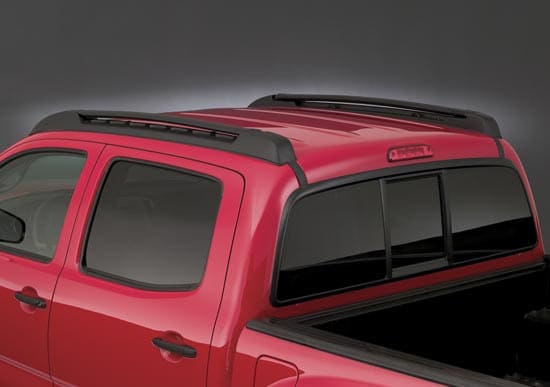 Bed mat:
Protect your truck bed when you need it. Custom designed for an exact fit, the mat protects against scratches, spills and damage. Made from thick cord-reinforced, synthetic rubber for durability, the mat is resistant to cracking and breaking while also providing airflow and drainage to keep the truck bed dry. The anti-slip design also prevents items from sliding in the cargo area. Mat can also be trimmed to fit into a truck with a bedliner.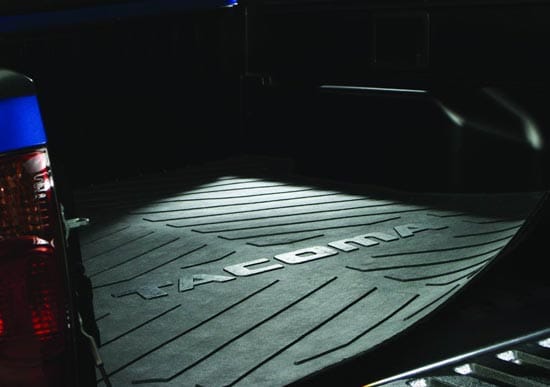 Hood deflector:
Made from thick high-grade tinted acrylic, this Tacoma Hood Deflector offers high impact resistance and reduces the potential for road debris and insect damage. The stylish wraparound design complements the vehicle's appearance while protecting your hood and factory paint finish from damage that can occur during daily use.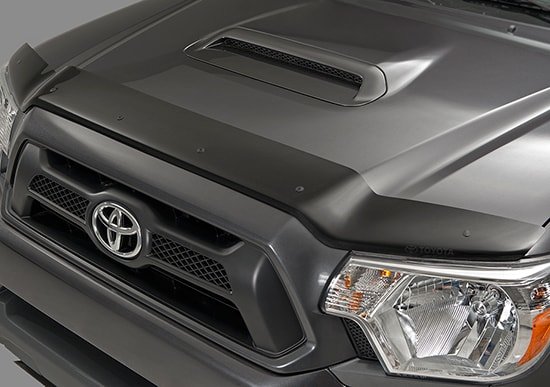 Bed extender:
Just a little extra space. The extender, which extends over the tailgate, is made from rugged lightweight, anodized Aluminium tubing. It offers additional space for carrying things in the back of any Toyota pickup. It not only protects your cargo but it also keeps it in the vehicle bed where it belongs. Made from corrosion-resistant parts, the extender fits both Tacoma and Tundra and is easy to install and remove. Plus, it can be rotated inward to hold smaller items in place.