Paint Protection
Beat the elements with Paint Protection
Paint technology has advanced significantly over the years but so has the number of environmental hazards that can destroy your vehicle's finish. Even as your new vehicle rolls off the assembly line, the paint finish is not protected against the elements.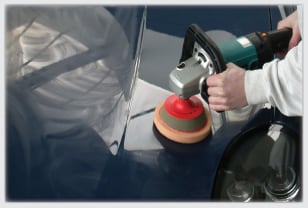 The Enemy:
Fading
Oxidation
Ultraviolet Rays
Pollution
Tree Sap
Bird Droppings
Car Wash Chemicals
Road Salt
Acid Rain
Diamond·Kote® Paint Protection is a unique transparent cross-link polymer formulation featuring durable fluoropolymer additives and ultra-violet filters. Our Paint Protection bonds to the painted surface in a continuous film that acts as a sacrificial barrier between the paint and the destructive elements your vehicle faces every day.
Diamond·Kote® Paint Protection provides "peace of mind" protection for your vehicle. Diamond·Kote® has been protecting vehicles in North America for over 40 years. We formulate all of our own products and build and package these products under our strict quality assurance controls in our own factory. At Diamond·Kote®, our commitment to protecting your vehicle is absolute. Each of our unique protection products is backed by a fully insured warranty policy.